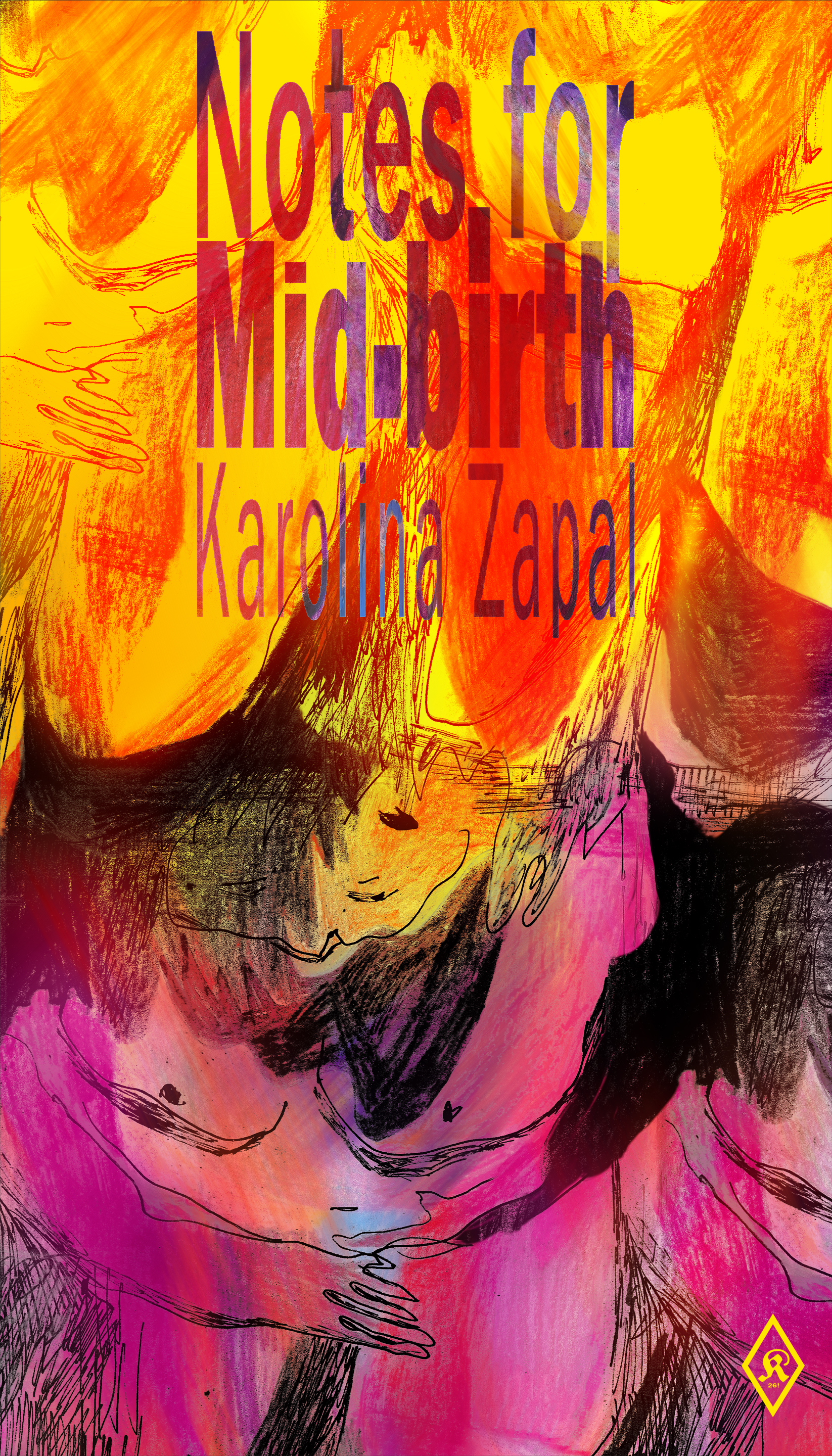 Purchase it: Inside the Castle
Read reviews: Sundress Reads & 3:AM Magazine
Read excerpts: Bookends Review , A Velvet Giant, and Adirondack Review
Karolina Zapal writes rigorous, beautiful constellations—polylingual, etymological, and bodily—insisting always and again that these connections matter—to you, to us, right now. Here is a poet who knows how to sit down with a person and listen, a scientist using both rigor and wonder. And so this book is a gift, because even in its terror, it makes hearts and minds stronger, which allows us to exist multiply, which means there is always room for hope.
-Mairead Case
Karolina Zapal's Mid-birth asks us to not ask at all. Not to apologize, or expologize as Zapal calls it, but rather to seek virility through the tangible color of a movement. This is not to say a political movement necessarily, though it is always an option. Nor is it to say virility as masculinity, as in the broken men who have inherited war in their names, but virility as in the energy and creativity of a lightning strike, and how it makes offering, how it diagrams possibility; this text is a unique light in the inkiness of this heavy night. By mapping histories of abortion debates in Poland/the U.S./ a female writer's body, the book also maps the (mis)use of the divine. Zapal translates between borders of women, countries, languages, and forms to create a kind of alchemy: the alchemy of envisioning the edges of the ungoverned womb. Let me ask you, dear reader, how do you paint liberation of a body, split? What names have you been forced to take? Hold this book up to help uncover another way.
-Shawnie Hamer
In Zapal's stunning second book, a fevered momentum towards life beyond a womb of lukewarm freedom is suspended mid-birth as the landscape of borders rises to meet us— east/& west, woman/& womb, art/& artist. War breaks out at an intersection flung on the female form. People cross there. In this profound meditation on the borders of a body and the powers allowed to govern, Zapal contemplates the identity of a border, the ground it divides and the who that writes (rights) representation. Who gets to cross? Sometimes all you want to do in a poem is take a walk. Zapal is an insightful guide as she walks in tandem with her reader, examining with keen poetic brilliance the dilation of a country over generations, the churning of Poland's abortion laws, of protests, of histories and personal narratives. She leads us to the apex of a movement towards, never demanding we fall to one side or the other, but simply illuminating the profound space of in-between—how will we choose to deliver ourselves, our neighbors, the other, the other's body? Who even has choices?
-Marie Conlan